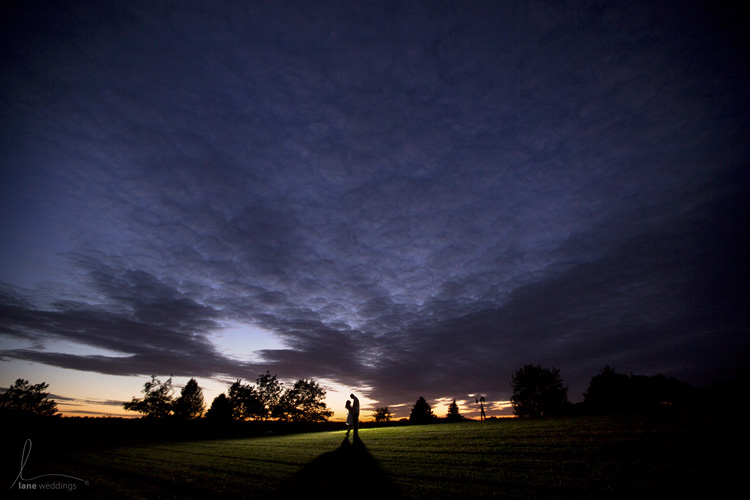 Lane Hickenbottom of Lane Weddings is best known for his classic sunset wedding portraits featuring Nebraska's big (and sometimes dramatically stunning) sky. Specializing in weddings and editorial/commercial work in Omaha, Lane has been preserving client memories for nearly 20 years.
What type of scene compels you to pull out your camera?
I'm a big-sky junkie. I love making photos with lots of negative space--often filled by a beautiful sunset--where the subjects only take up a small part of the frame, but are still an essential aspect of the image and pop out of the frame. I suppose I'm best known for my off-camera-flash work.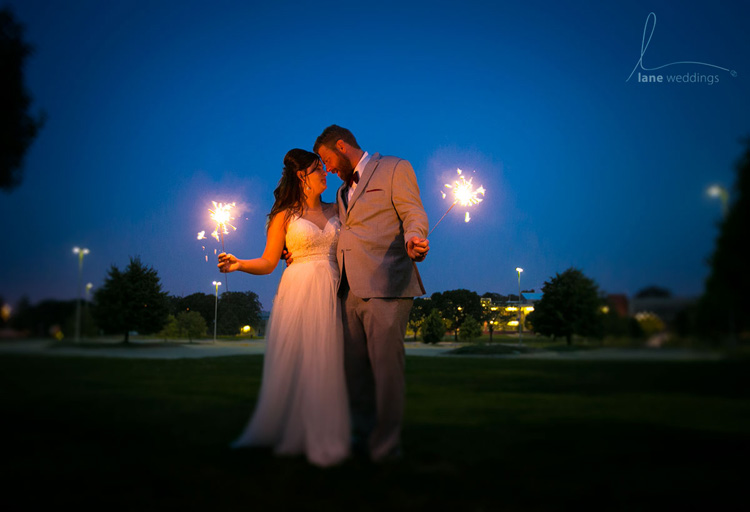 We know your heart is as big as the Nebraska sky, can you share a particularly emotional moment from any of your recent shoots?
During a wedding reception earlier this month the father of the groom, who is wheel-chair-bound from a rare debilitating disease, took to the dance floor while being supported by the best man. He first danced with his wife and then his daughters. I was in tears behind my camera; it was an incredibly moving display of love and celebration. As I become more of a veteran in this field, I'm less driven by beefing up my portfolio than I was as a young photographer. Rather I'm motivated by the relationships I make with my clients and their families. Family is really important to me and I'm easily moved by events like that. More than anything else it's what keeps me going.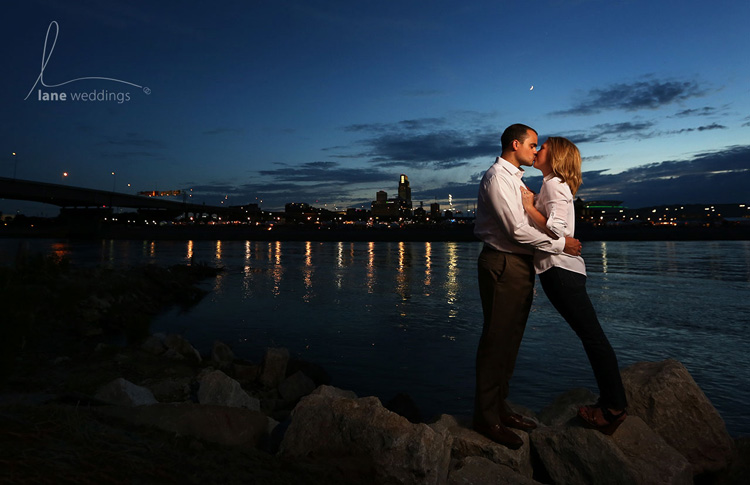 What's on your current editing playlist or cue?
I've been editing while rewatching the Sopranos on my second monitor through Amazon Prime. I'm actually at the series finale—and am kinda hoping it magically ends better that it did originally. I also listen to Pandora while editing. My Radiohead station is probably getting the most love right now.
Please take a minute and visit Lane Weddings website to see more of his awesome work, and follow him on Instagram.