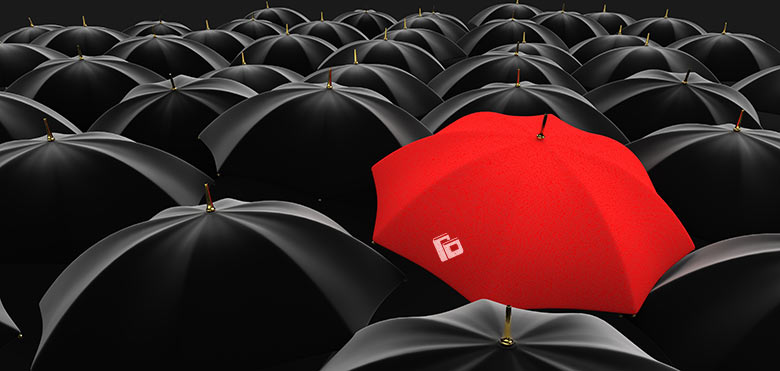 Every couple who is newly engaged gets overwhelmed with ads, articles and opinions on choosing the right photographer for the big wedding day. So differentiating yourself from the many other photographers out there is tough—but it doesn't have to be.
Those same ads, articles and opinions that are so overwhelming to the newly engaged also tend to carry the exact same advice. So don't repeat those same tired phrases. Make sure that your prospective client can see exactly what kind of professional product you're going to deliver, and put them at ease with a clear demonstration of knowledge.   
Giving Your Clients The Best Value
1. Experience
Show off what you know, and why you know it. Tell them about how your style has evolved. Show them photos from a recent wedding. Show them some older photos. Help them discover how their own personal style can tie into the photos you take. A good wedding photographer has shot hundreds of weddings, and can often offer helpful advice as far as location, lighting, and even other vendors.
2. Turnaround time
Creating a stunning final product is important. Creating a beautiful album that your clients can cherish for years to come—and remember that this is going to be one of the first mementos of their marriage. They're going to be eager to see the photos and let know if they have any edits.  
3. The Final Product
Help them understand the editing process. Many people not familiar with the world of professional photography don't know how much editing and skill goes into each and every photo, from smoothing over a blemish in a photo to eliminating duplicate photos or the ones that just didn't turn out. Walking your client through the process can help them see just how much your professional ability goes into the work you're doing, and the final beautiful photographs that they will be looking at for years to come.
If you create albums for your clients, it can also be helpful to show them examples of completed projects. Seeing the images printed out, letting them experience the story the order of the photos produces, drives home the value and craftsmanship that go into album creation.
---
Note: For most efficient way to proof your wedding albums, give Banti Album Proofing a try!  Signup takes just a minute!
---
4. Make It Easy
Clients want to trust you. They want to trust that you're going to get the very best shots of them on their wedding day, and that you're going to do everything in your power to capture their day beautifully. Make sure you can build a rapport with your client, and help them go into their wedding day feeling confident that it is going to be captured on film just as they pictured it.   
5. In case of emergency
And lastly—do you have a back up? What happens if you get sick or there is an emergency? Have a plan, just in case.