Our new referral program is simple: Everyone you refer gets a month FREE. If they sign up and accumulate at least $35 in billings, YOU get a free month added to your account.
The best part is that
there is no limit on the number of months you can get
through referrals.
To Get Started
1.
Log in to your account
.
2. Select "Referral Earnings" from the account dropdown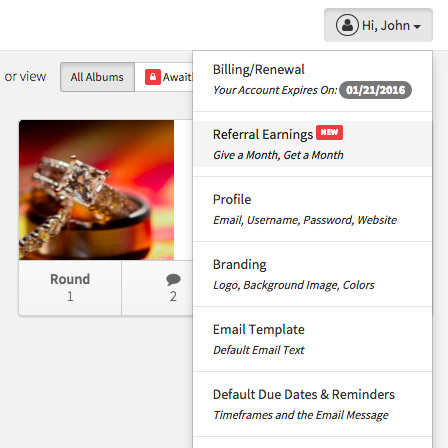 3. There you'll find your custom referral link. Share it anywhere you want and check your stats in real time.