Are you 100% certain you didn't miss something? A moment or an action that could help you improve? These are simple yet powerful questions that Vosaic can help you answer.
Vosaic is a performance discovery company that provides video analysis tools to help you record, mark up, annotate, and share moments that are important for performance improvement.
In October of 2015, I was asked to help develop a cloud based performance discovery product for Vosaic. The product was named Vosaic Connect and I found it really interesting as it reminded me of what we're doing here with Banti Album Proofing.
When I talked to Vosaic customers who are mostly in education, health, and professional development markets, I realized how strikingly similar the two products are. To illustrate that, here's how the two products compare on a high level:
How Banti Album Proofing Works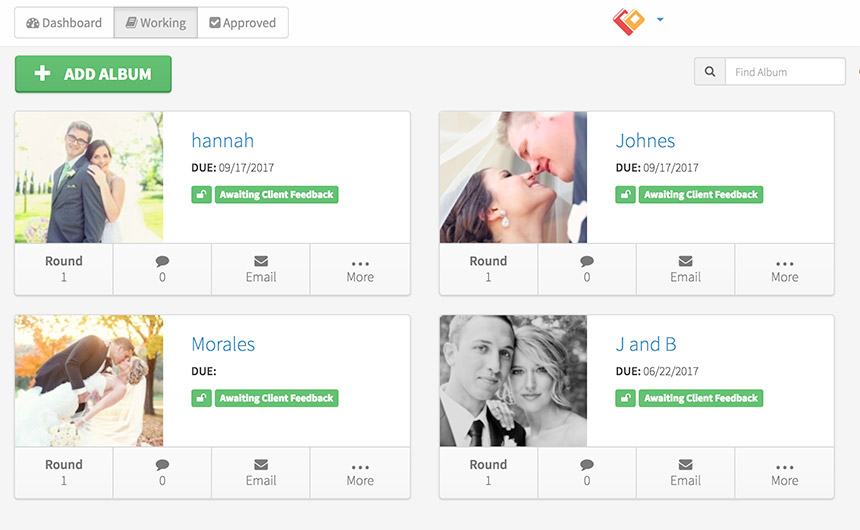 Upload album spreads of a wedding, senior, or other photo shoot
Share the album with your client
The client tags and leaves comments on spreads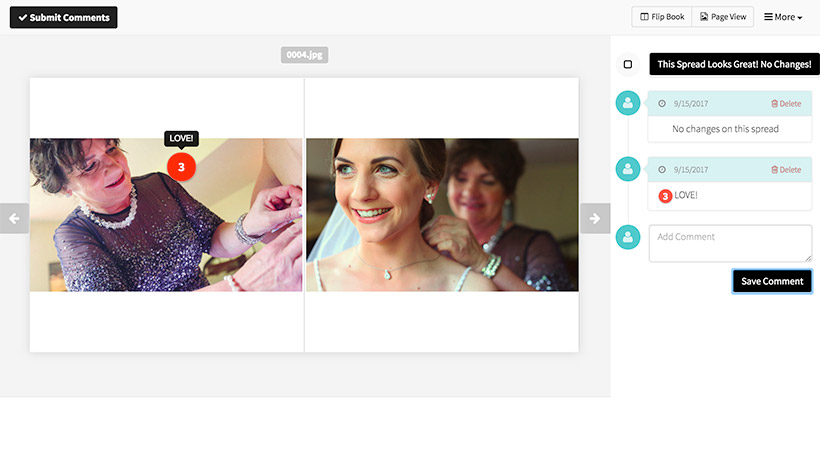 You get notified that album is ready for changes
You make changes and repeat the whole process until the album is ready for the printer.
How Vosaic Connect Works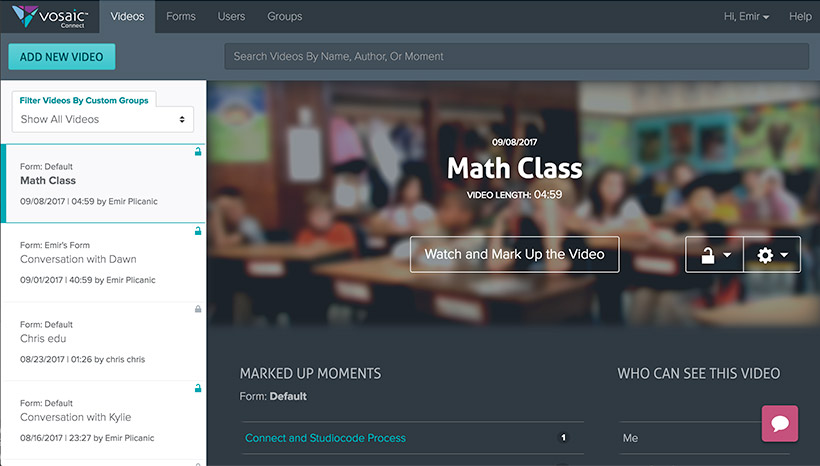 Upload or record a video of a teacher, medical simulation, public speech, or anything that needs to be reviewed
Or record live and tag important moments on the fly by pressing a button that marks a moment in time of the video.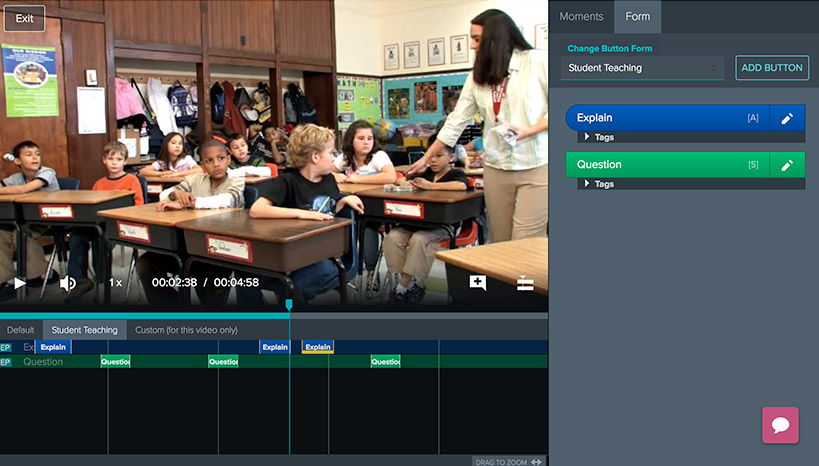 Rewatch the video and mark other moments you think will be important to come back to.
Share the video with others for collaborative analysis
Exchange comments and notes on each moment in an effort to learn how to perform better the next time.
While the markets, needs, and outcomes for each of these products are very different, the mechanics and workflows are very similar. I even tested some of the design patterns we established at Banti for photographers with the Vosaic audience, and got a really positive response.
One of those patterns is having the "Add Album" in the top left corner of the screen. On Vosaic Connect, we added an "Add New Video" button in the same spot, and it's working great for that audience.
This entire experience has reminded me just how much we rely on mental models when trying to use or interact with something new.
I'm excited about Vosaic Connect as much as I'm excited about Banti Album Proofing. If you are too, or if you know someone who is a teacher, or going through a teacher-prep program, or a nurse in training, or any other field where you think the ability to easily annotate video would help uncover opportunities for improvement, please share a link to Vosaic Connect with them. I'd love to get them try it, and give me feedback.